The Lion Stainless Steel Cart for L75000 BBQ Grill adds versatility and transportability to your grill. In a matter of minutes, this cart can be attached to your Lion L75000 BBQ grill, making it easy to move around the yard and patio. For the sunny days by the pool, or for the rainy days under an awning, this cart accommodates it all!
Helpful and easy to use, this cart pushes around a heavy BBQ grill without any trouble. The 4 attached wheels are durable and weatherproof, lasting for years to come in any outdoor area. Make your next barbeque more enjoyable and grill near the party rather than stuck in one place!
Features:
Cart Designed for L75000 BBQ
304-16 gauge commercial grade stainless steel construction
Towel rack and bottle opener
Double doors
4 attached wheels for easy transport
Cart Weight – 83.8 lbs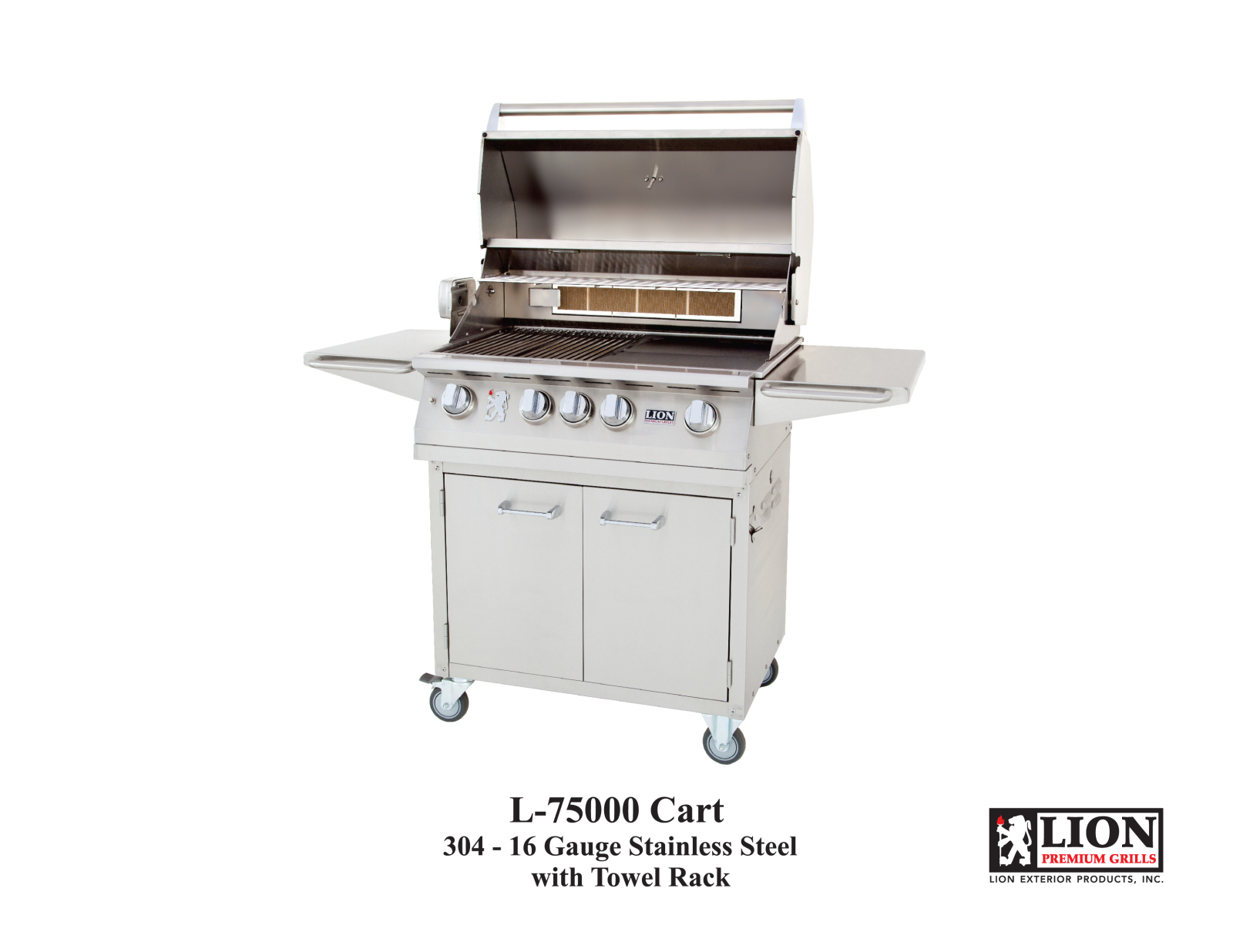 L75000 BBQ Cart from lionpremiumgrills on Vimeo.